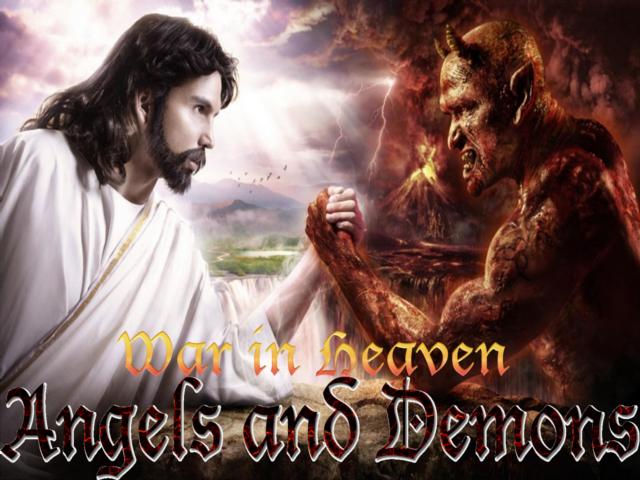 The heavenly Father created the whole creation but He gave a soul only to humans. With respect to man, the mind soul and body are all inter connected to each other.Man today has found medications/ remedies to the ailments of the body and mind. But the wounds or ailments of the soul have no remedy or treatment. The treatment to this is only in the hands of the Almighty. The sinful woman, Zaccheus. the thief at the cross. etc and many like them have been vessels of the grace of our Savior. No one wants to destroy his/her soul. It is the devil who lays trap for our soul and we fall prey to him.
Matthew 3:13-17, 13 Then Jesus came from Galilee to the Jordan to be baptized by John. 14 But John tried to deter him, saying, "I need to be baptized by you, and do you come to me?"
15 Jesus replied, "Let it be so now; it is proper for us to do this to fulfill all righteousness." Then John consented.
16 As soon as Jesus was baptized, he went up out of the water. At that moment heaven was opened, and he saw the Spirit of God descending like a dove and alighting on him. 17 And a voice from heaven said, "This is my Son, whom I love; with him I am well pleased."
Jesus lived on the earth like any of us. During His life like a normal human, Satan kept quiet. But the moment the Heavenly Father said from Heaven that this is my son with whom I am well pleased, Satan lay his eyes only upon Jesus to ensnare Him. Even when Jesus fasted for 40 days, he could not come near Jesus. After the fast ended, Jesus was weak with hunger and thirst and it is at this point that Satan approached Jesus. He used the words declared for Jesus as a bait to trap Him in his net. Jesus silenced him with the words of God.
In today's materialistic and consumerist world when we engage in celebrations and festivity there is no need of specially inviting Satan. He is already present. For momentary pleasures and high the means we use for celebration are enough to satisfy his hunt. No man ever likes to commit mistakes knowingly. Then why do we do something we don't want to??? The reason: Instead of the Holy Spirit we join hands in friendship with the Enemy. We do make good decisions but often fail to implement them or stick to them firmly. The reason is as said by St. Paul, Romans 7: 15-23,
15 I do not understand what I do. For what I want to do I do not do, but what I hate I do. 16 And if I do what I do not want to do, I agree that the law is good. 17 As it is, it is no longer I myself who do it, but it is sin living in me. 18 For I know that good itself does not dwell in me, that is, in my sinful nature. For I have the desire to do what is good, but I cannot carry it out. 19 For I do not do the good I want to do, but the evil I do not want to do—this I keep on doing. 20 Now if I do what I do not want to do, it is no longer I who do it, but it is sin living in me that does it.
21 So I find this law at work: Although I want to do good, evil is right there with me. 22 For in my inner being I delight in God's law; 23 but I see another law at work in me, waging war against the law of my mind and making me a prisoner of the law of sin at work within me. The synonym for sin is Satan.
In times of celebration and festivities, just pause and think. Who is your invited guest: the one who gave you this happiness or our enemy?? We need to remove our habit of making adjustments. Learn to say No where No is required. Each child of God should be equipped to hear the voice of his/her conscience when stepping into the quicksand of sin. We should always protect ourselves from the the snare of the hunter/ the eyes of the bird of prey:Satan. God has blessed us with brain, logic and wisdom which is not found in animals. Yet we happen to destroy the priceless soul that resides in each one of us. The second coming of our Saviour is not one of joy but of pain and strife due to our sins. We have the example before us when Satan tries to trap Jesus after His fast for 40 days. Satan tries to germinate the seeds of doubt in Jesus that He is Son of God, by addressing Jesus with," If you are the Son of God…." . In the same way, Satan comes to us when we are weak in ourselves and in self doubt. If you are a believer/child of God then why did such a suffering come to you??? Where is your God??? He has abandoned you. Why are you wasting time in prayer to Him??? Why do you adore/worship Him???? In his next step to lay trap, he brings forward people who are under his control and seeped in sin. He says look how happy they are!! What do they lack??? They do and live as they desire. Here we have two ways in front of us: one, the moment we feel yes what he said is right; Second, the realization that you are falling to his bait and like Jesus you stand up to him and say, "Satan go away, leave me."
He lured Eve to the first sin by tempting her to eat the fruit of the forbidden tree. How can we know what form he will take before us??? The possibilities are numerous in today's world. In Abraham he worked through the episode Hagar. He deceived Esau in the form of hunger,Samson and David in the form of lust-Delilah and Bathsheba. Many centuries have passed by. Today we see mother killing child, child killing mother,etc. Children are killed before birth. In India where women are revered as Goddesses she is raped and brutally murdered, irrespective of age, be it an infant or an elderly lady. Any king who prepares for war, makes prior study of the opponent to be able to win against him.
Revelation 12:12, 12 Therefore rejoice, you heavens
    and you who dwell in them!
But woe to the earth and the sea,
    because the devil has gone down to you!
He is filled with fury,
    because he knows that his time is short."
Satan is cunning and resourceful. Our Heavenly Father also agrees to it. Genesis 3:1,Now the serpent was more crafty than any of the wild animals the Lord God had made. The only place he faces defeat is in the presence of our Lord.
We children of God have a respite from this. Our Lord is powerful enough to turn bitter water sweet by just throwing a branch in the river. Let us seek His grace and presence in our bitter suffering and troubles and remember His sacrifice for us. The Israelites found help by looking at the bronze serpent, let us look and seek the face of our Lord. Our God is God of miracles. Moses was filled with self doubt because he had a stutter. Abraham doubted because they were advanced in age then how will he have son. Similarly, Zechariah doubted how will he have a child at old age. Mother Mary doubted that how can she be a mother when she was a virgin. But all things are possible through God. In the New Testament we see the dead raised to life, deaf and blind healed, Lepers healed, five thousand fed with five loaves of bread and fish, etc.
David faced Goliath in faith of God. He went to kill him having full faith that God would deliver the giant into his hands. How strong is this faith!!! This faith is strong enough to defeat any giant or devil. Man does not like to eat food without salt, then why can't we say no to a life without God. This would automatically kick Satan out of our lives. In our joys, sorrows, weaknesses and strengths, may the Lord God be the focal point of our lives. Let us join hands with our Savior and say to Satan, "Leave me alone. You have no place in my life". Can we do this? The word of God teaches that the best weapon against him is prayer. Regularly reading the word of God and applying the teaching of the Bible in to our daily lives will drive him away. Devil knows his time is short on earth, what about us??? Have you thought????