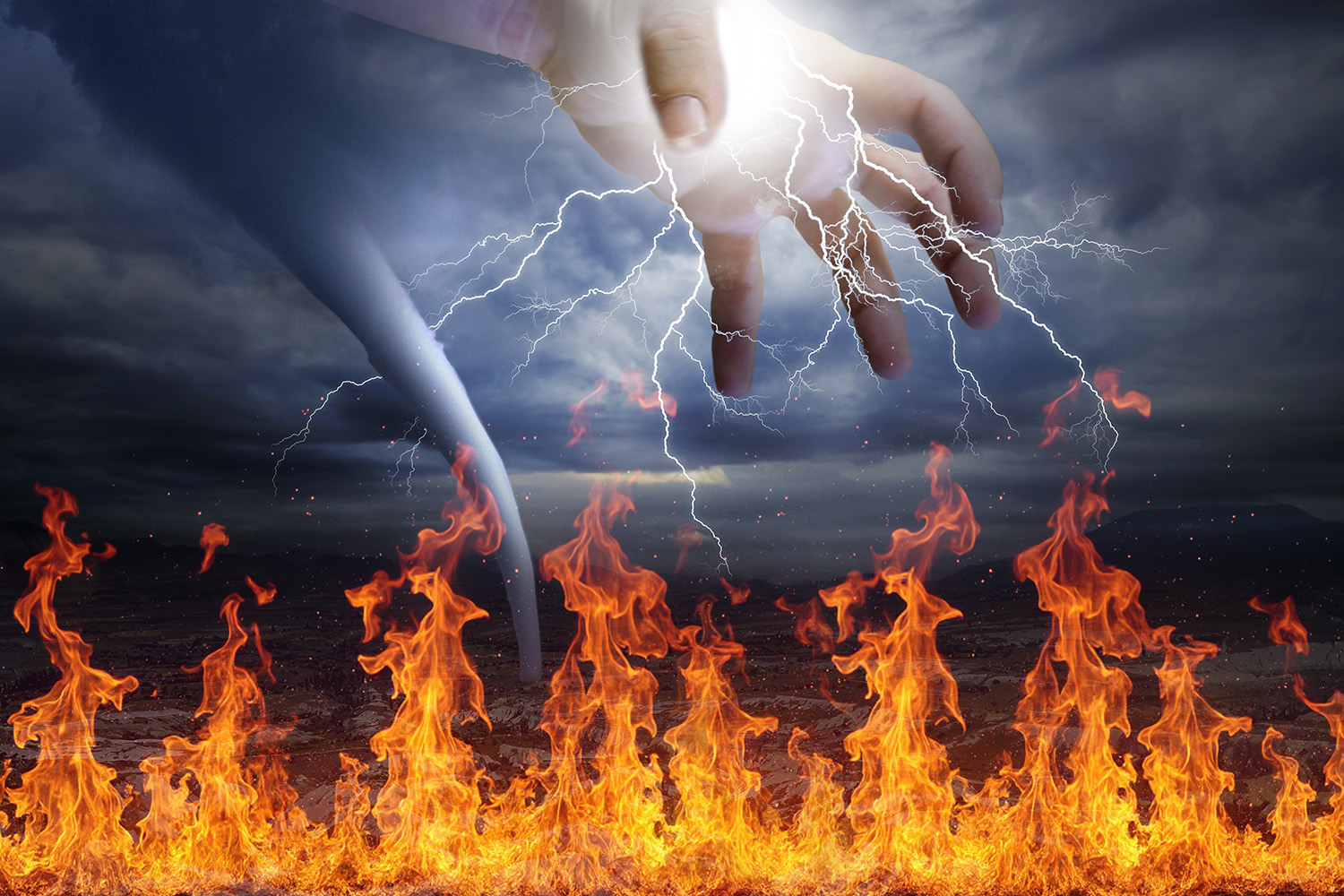 Exodus 15:26, "If you listen carefully to the Lord your God and do what is right in his eyes, if you pay attention to his commands and keep all his decrees, I will not bring on you any of the diseases…for I am the Lord, who heals you."
Can sin be the reason for God's wrath? Yes, the word of God tell us too. Adam and Eve sinned and brought upon the whole mankind the anger of God. Cain sinned and angered God. The whole of mankind sinned thereby angering God and bringing upon the Great Flood. The righteous Noah and his family were the only ones saved. The cities of Sodom and Gomorrah sinned and only Lot and his daughters were saved.
Deuteronomy 5:10, 10 but showing love to a thousand generations of those who love me and keep my commandments.
Deuteronomy 4:7, 7 What other nation is so great as to have their gods near them the way the Lord our God is near us whenever we pray to him?
The word of God teaches us that when we come closer to God, He also comes closer to us and cares and protects us always. 2020 is over and we now stand in 2021. Last year was filled with fear, sorrows and hardships. Haven't such hardships come before?? Yes, they have. Today's generations lacks many of the good habits that our forefathers had. Every morning and evening they used to praise and adore the Lord with full submission. Man has advanced in all respects. That is also necessary. With the advancements injustice and sins have also increased. This is what has angered the Lord.
Deuteronomy 8:17,17 You may say to yourself, "My power and the strength of my hands have produced this wealth for me." This is what the man of today thinks. The Lord has been pushed out of personal and family life. Guilt, conscience or knowledge of sins is long lost in mankind.
Not just man today but even our forefathers have never faced a situation like this where the place of worship has stayed closed for so long. Just think to yourself, what is the reason behind this? Can't we see a visible change in man?
Amos 4:6,6 "I gave you empty stomachs in every city
    and lack of bread in every town,
    yet you have not returned to me,"
declares the Lord.
We as humans do everything in our capacity to fulfill all needs of our children. We insist that our children respect and obey us. We also punish our children for their disobedience. So, we who are mere dust, yet protected and cared for by the Lord, should we obey our Father in heaven??? Is it wrong on His part to desire purity in our personal and family lives??? He delivered us from our sins through the sacrifice of His own beloved son for us.
John 3:16,16 For God so loved the world that he gave his one and only Son, that whoever believes in him shall not perish but have eternal life.
Even though God shows His wrath, He loves us immensely. He decided to destroy the city of Nineveh, but sent Jonah for bringing a change of heart and brought them back to Him. This is what has been lost from His children-fasting, prayer and repentance.
There is a question keeps arising in my mind: Is the second coming of the Lord near?? What do the signs of the time tell us?? The Lord Jesus before His crucifixion gave clear instructions about His second coming.
Mathew 24:7,12,44: 7 Nation will rise against nation, and kingdom against kingdom. There will be famines and earthquakes in various places.
12 Because of the increase of wickedness, the love of most will grow cold,
44 So you also must be ready, because the Son of Man will come at an hour when you do not expect him.
An evangelist in his sermon once said, The Lord became man, but when will man become man/human?? Meaning, God gave man intelligence and logic. Yet man is not using it well.
Moses was the only blessed one who not only heard the voice of the Lord but also saw the back of the Lord.
Exodus 33:23, 23 Then I will remove my hand and you will see my back; but my face must not be seen."
Jude 1:9,9 But even the archangel Michael, when he was disputing with the devil about the body of Moses, did not himself dare to condemn him for slander but said, "The Lord rebuke you!"
If this was what happened for Moses, just think what would happen for us?? We love both the Lord and the world. The serpent is most active is current times. Revelation 12:1212 Therefore rejoice, you heavens
    and you who dwell in them!
But woe to the earth and the sea,
    because the devil has gone down to you!
He is filled with fury,
    because he knows that his time is short."
Revelation 2:21, 21 I have given her time to repent of her immorality, but she is unwilling.
Dear children of God its time to pay attention to the warning and pay heed to them. We need to make changes to our lifestyle according to the word of God. Isn't it time yet??? The new year has just started, let us make changes in lives now. Let us forsake/remove what we need to and make determined decisions where we need to.
Mathew 24:44, 44 So you also must be ready, because the Son of Man will come at an hour when you do not expect him.
Joshua 1:8, 8 Keep this Book of the Law always on your lips; meditate on it day and night, so that you may be careful to do everything written in it. Then you will be prosperous and successful.
Joshua 3:5, 5 Joshua told the people, "Consecrate yourselves, for tomorrow the Lord will do amazing things among you."