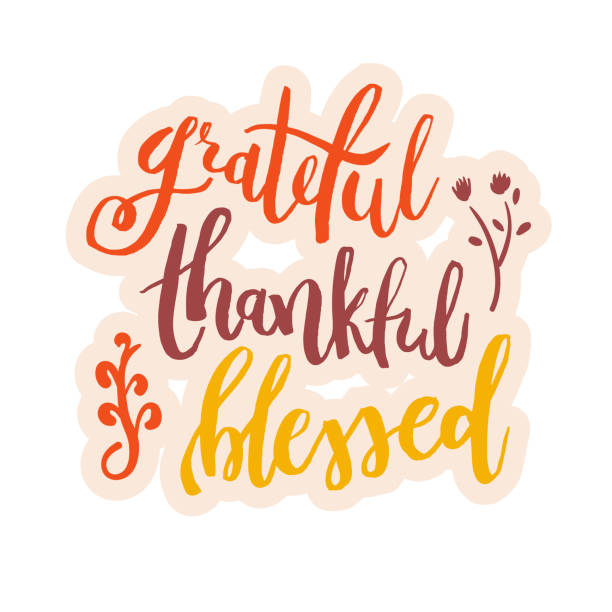 Mark 9:14, In this passage we read that the disciples were unable to drive out demon from a boy who was possessed. Jesus rebukes them saying that they were unable to do so due to their lack of belief. Mark 4:19,19 "You unbelieving generation," Jesus replied, "how long shall I stay with you? How long shall I put up with you?
Let me share a story with you. There was a man named Mathew in a town. He wanted to start a fishing business. He had invited several people for the opening of his shop. People gave many feedback for the board outside his shop. He kept changing them according to the feedback received. The onlookers mocked him when Mathew kept changing the signboard every other day. They then came to him and said that you don't seem to stick to one signboard, and asked him to just use one signboard that said "Fish available here". A group of firm believers asked him to have firm faith for our Lord is one who can fill the net in one go. they asked him to have faith and begin his business. Mathew did as they said. His business flourished. James 1:6-8, 6 But when you ask, you must believe and not doubt, because the one who doubts is like a wave of the sea, blown and tossed by the wind. 7 That person should not expect to receive anything from the Lord. 8 Such a person is double-minded and unstable in all they do.
In Mark 9:14 onwards we read about a father who brought his demon possessed son who had also lost his speech to Jesus' disciples. He pleaded with them to heal his son. It is rather sad that he lacked patience to wait for Jesus and went straight to his disciples. But they were unable to cure the child. This gave birth to the seed of doubt in the father. The father says to Jesus that your disciples failed to heal my son. If you can do anything then have pity on us and heal my son. Jesus replies, Mark 9:23,23 "'If you can'?" said Jesus. "Everything is possible for one who believes."
In John 11:40, 40 Then Jesus said, "Did I not tell you that if you believe, you will see the glory of God?" Jesus said these words to Martha when he reached after Lazarus' death and raised him from the dead.
Jesus ordered the spirit inside the boy to leave the boy immediately. The spirit left the child.
In this passage from the Bible we can see two groups of people who are always in two mind. The first is the father of the demon possessed child. Just because the disciples were unable to heal the child he doubted that would Jesus be able to heal too!! But soon he wanted to correct himself. The man replies to Jesus, 24 Immediately the boy's father exclaimed, "I do believe; help me overcome my unbelief!"
The second group are the disciples of Jesus. When Jesus was alone with His disciples, they asked Him why they were unable to heal the boy. Jesus replies, 29 He replied, "This kind can come out only by prayer.
Hebrews 11:6, 6 And without faith it is impossible to please God, because anyone who comes to him must believe that he exists and that he rewards those who earnestly seek him.
Mathew 13:58,58 And he did not do many miracles there because of their lack of faith. Jesus did not perform any miracles in His own hometown because they lacked faith in Him. It is normal to falter in one's faith. Jesus' disciples too faltered in their faith even though they were with Jesus always.
Mark 4:35 onwards we read about Jesus calming the storm. When Jesus calms the storm He is angry with His disciples and says to them, 40 He said to his disciples, "Why are you so afraid? Do you still have no faith?"
Mathew 8:26, 26 He replied, "You of little faith, why are you so afraid?"
When Peter saw Jesus walking on water, he too desired to do the same. Till the time he had his eyes set on Jesus he kept walking confidently. The moment his look faltered and he saw the sea, he started to drown. Mathew 14:31, 31 Immediately Jesus reached out his hand and caught him. "You of little faith," he said, "why did you doubt?" This is what we too face in our daily lives. Like Peter, the disciples and the father we do not have our eyes set on the Lord. Instead our eyes rover all over the world and hence we too are sinking.
In the book of Genesis we can see a believing man. Father Noah was instructed by the Lord to build an ark since He was going to destroy the world with a flood. He was asked to gather animals and birds of all kinds into the ark. Normally a boat or ship is built near a river bank or near a sea shore. Noah built the ark at the very spot where he received the instructions from the Lord. Noah had not seen the Lord, he only heard His voice. His form faith in the Lord saved him and his family(total eight people), whereas the whole world was destroyed. The earth was filled once again from his lineage. But at the time of building the ark he and his family must have been ridiculed by the people. The experience of Noah gives us an important lesson. Our faith can pave way to a chest of blessings for our childrem.
Dear children of God, when our faith is weak or dead. It is difficult to receive grace and blessing from the Lord. We receive blessings on the basis of how firm is our faith in the Lord. We set a life distinct from others through life with firm and unshakeable faith which speaks that I have blind faith in my Lord and I trust in Him always. Let us pray to the Lord to bless us with a steadfast heart and faith, so that Doubt/Devil do not rob us of our faith.
Amen.